Fort Myers, FL (April 22, 2019) – 21-year-old Markqueon Sharif Pearson was arrested and charged with second-degree homicide following the shooting of 57-year-old Eugene Bouie.
The incident took place on Friday afternoon where police engaged in a standoff that lasted approximately three hours and then had to use a battering ram to get into the home. The incident took place at 2080 Fountain Street.
Police have not released information about what caused the standoff but the gunshot victim was taken to the Lee Memorial Hospital. Bouie has since been released from the hospital.
Both the SWAT team and Lee County Sheriff's Office engaged in the operation that landed Pearson in jail. He is now in on a $300,000 bond.
The investigation into the shooting continues.
Fort Myers Homicide Laws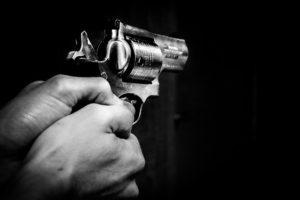 If you have been charged with second-degree murder in Florida, the clock starts ticking as you work on retaining your rights and building a defense that will work for you during this desperate time. There is a clear reality that you could be facing as many as 30 years in prison and the possibility of the death penalty in the worst homicide cases. If you or someone you love has recently been charged with a serious crime like murder in Florida, you need a skilled criminal defense attorney with proven case results to help you build a strong defense to the charges you are facing.
Facing violent crimes charges in Florida can be one of the scariest moments you ever endure. The prosecutor or jury in your case might try to show you in a dangerous and violent light even if you believe that you are completely innocent based on the circumstances of your case. This means that you will need an experienced legal team on your side to protect you every step of the way. At Musca Law, we understand how challenging it can be to face the legal system but do not want you to stand alone. Please reach out to us for the help you deserve at (888) 484-5057.