Fort Myers, FL (March 18, 2019) – On Saturday, a man from Fort Myers was charged in the sexual assault of a woman that took place on March 11th.

The man has since been identified as 28-year-old Marquest Shawnell Ruffins, who was arrested after an investigation by the Lee County Sheriff's Office. Ruffins has since been charged with lewd and lascivious molestation, battery, and kidnapping.

At the time, the female victim had been walking in the area near World Plaza Lane around 6:30 p.m. when Ruffins approached her in his four-door sedan and tried to pull her into his vehicle.

Police said that the sex crime was committed before the female was able to break free and run to safety.

Police continue to investigate the circumstances of the sexual assault.
Fort Myers Lewd and Lascivious Molestation Laws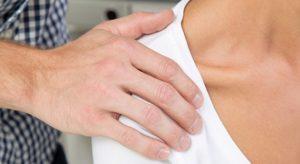 In Florida, sex crimes such as lewd and lascivious molestation are some of the most highly penalized offenses that can take place and are also surrounded by the strongest public opinion. If you have been charged with one of these serious sex crimes, there is a good chance that you will be prosecuted to the furthest extent of the law. Any sex crime can have a huge impact on your life, especially if you are expecting prison time and having to register as a sex offender for the rest of your life. This is why it is imperative to seek the help of a Florida sex crimes attorney who can help you every step of the way.

At Musca Law, our experienced attorneys have handled a wide variety of cases involving sex crimes, especially various levels of lewd and lascivious crimes. These charges can be extremely devastating to you if you are getting started on your career, or on a social level in the relationships you have formed with others. If you believe that these charges stemmed from an innocent event or you are being wrongfully accused, it is important to seek legal help as soon as possible. We will help guide you in the right direction and seek information on your Florida sex crime that will help you through this difficult time. Contact us today at (888) 484-5057.