Fort Myers, FL (February 22, 2019) – 24-year-old Damien Palmer was arrested after police say that he fatally wounded a child, identified as 2-year-old Chevy Catalano.

Palmer was arrested on Thursday and found guilty on charges of second-degree murder and aggravated child abuse. Catalano had allegedly been found in severe medical distress and suffered extensive bleeding to the brain and brain swelling, according to a children's hospital.

Palmer is not the biological father of the child, but Chevy's mother was identified as Angela Strickland, who was dating Palmer at the time. On the day of the incident, Chevy was in Palmer's sole care. Strickland did not receive charges, as she was not there at the time of the incident.

Palmer turned himself into the Lee County Sheriff's Office after the incident, where he confessed that he hurt the child. Now, he is facing life in prison, according to police.
Fort Myers Second Degree Murder Laws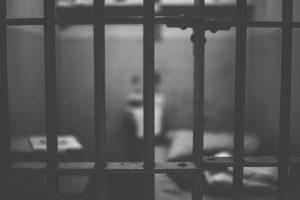 In Florida, many people receive attempted murder charges every year, which are charged as serious felonies. Especially in cases involving children, you might find that you are prosecuted to the furthest extent of the law. You might be frightened by the prospect of spending many years in prison or having to cover large fines that are nearly impossible to pay on your own. These violent crimes, like many others in Florida, are taken seriously and you might find that bringing a defense is one of the only ways that you will be able to move forward. An experienced criminal defense attorney might be able to help during this time.

Facing a felony due to a violent crime is not walk in the park. You will need the help of a dedicated criminal defense attorney who is able to help you achieve proven case results and build a defense that will help you avoid these serious charges. We will work to examine the many circumstances of your case and explore many factors that will bring you success in your case. At Musca Law, we care about the outcome of your case and are willing to work with you every step of the way. Contact us to find out how we can assist you at (888) 484-5057.