Fort Myers, FL (July 26, 2019) – Police arrested Matthew McFalls in Fort Myers on battery and indecent exposure charges after he fondled himself and attacked a woman in an auto parts store.
The incident took place inside O'Reilly Auto Parts. The incident took place when McFalls started grabbing himself in the store and then grabbed ahold of an employee, attacking her. He tried to touch and kiss her but the victim was able to fight him off.
The man then attempted to purchase something so that he could use the restroom. He exposed himself again once he was in the bathroom.
Police immediately arrested McFalls and took him to jail.
Fort Myers Indecent Exposure Laws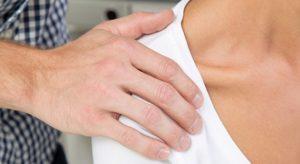 Every year, many individuals are charged with indecent exposure crimes and the serious penalties that follow. These crimes might not be as highly-penalized as other types of high-profile crimes but they are still taken seriously under the law. The consequences you might be facing could have a long-lasting impact on your life, which is why it is imperative to take your case to the experienced help of an attorney.
Our sex crime attorneys at Musca Law are here to help you after you have been accused of heinous sex crimes against another individual. No matter how serious your charges, we want to help you understand the details of your case and help you defend yourself against these charges. Let us help you obtain proven case results in your time of need. Please reach out to us for the help you deserve at (888) 484-5057.