Fort Myers, FL (February 28, 2019) - Police made an arrest in a 40-year-old cold case murder. The investigation led them to 78-year-old John Bayerl.

In May of 1979, it was alleged that Bayerl's wife, Dona Mae Bayerl, went missing when she was 38-years-old. Bayerl spoke with investigators when disappeared and told them that she went missing after she stormed out of their home in the midst of an argument, never to return.

By 1989, police say that Dona was legally declared dead and, sometime in that time period, John was granted a divorce. It was reported that John was violent and had abusive tendencies toward his partners before Dona.

Now, John is facing murder charges for the death of his missing wife.
Fort Myers Murder Laws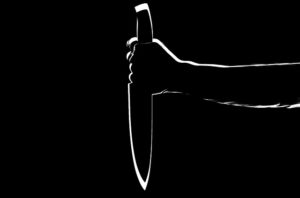 If you have been accused of a Florida murder crime, you might experience heavy penalties under Florida law and wonder where you can turn. It is extremely imperative to have somebody standing by your side who can help you understand the many laws that dictate these charges, as they are some of the most heinous and severe charges that somebody can endure. You could be facing 30 years or more in prison, with the possibility of incarceration for life under the circumstances. You might be feeling helpless and scared at this time, which is why it is important to speak with an attorney about your case.

At Musca Law, our attorneys want to ensure that your rights are being protected if you have been charged with a violent crime in Florida. We have helped many clients work toward case results they deserve during one of the most difficult times in their life. With over 150 years of combined experience achieving results in these cases, we are here for you. Contact us to find out what we can do for you, at (888) 484-5057.