Fort Myers, FL (July 5, 2019) – 44-year-old Rodney Rimes was arrested on Thursday night after he threatened to shoot his neighbor at 2934 Broadway Avenue.
The neighbor, 48-year-old Wilguens Elusme, told police that Rimes threatened to shoot him with a firearm. The two had been talking and Rimes pointed his gun at the sky, firing several shots.
Officers with the Fort Myers Police Department arrested Rimes after they found shell casings in the area, as well as his gun and other pieces of evidence.
Rimes has since received charges of aggravated assault with a deadly weapon.
The investigation into the incident continues at this time.
Fort Myers Weapon Crime Laws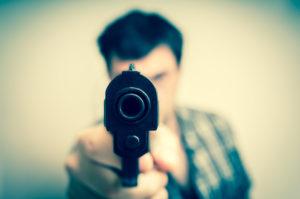 If you have been charged with aggravated assault with a weapon in Florida or any other type of violent crime involving weapons, you might be facing a wide variety of serious consequences. These crimes are ones that must be taken very seriously and can impact you the rest of your life. Due to the nature of violent crimes in Fort Myers, prosecutors in your case might take a tough approach when charging you, which could lead to prison time, fines, and many other severe penalties.
Our skilled criminal defense attorneys at Musca Law have assisted thousands of clients who have been charged with serious and violent weapon charges and helped them face the reality of their desperate situation. We will treat your case delicately and fight aggressively on your behalf. Please contact us to find out how we can assist you at (888) 484-5057.