Fort Myers, FL (March 8, 2019) – Yesterday afternoon, March 7th, police arrested a man following a standoff after he barricaded himself in a home to avoid being arrested for a sex crime.

An hours-long standoff took place between the man involved and deputies and a SWAT team. Deputies were originally called to the house because the suspect, Kevin Peter, was accused of raping a woman.

Deputies were investigating the sex crime and going to make an arrest when they found Peter barricaded inside his home in the 7800 block of Breeze Drive around 6:00 a.m.

Eventually, Peter was arrested after police were able to get him out of the house. He has been booked in jail multiple times in the past.

Luckily, nobody was hurt in the incident. An investigation into the incident is active at this time.
Fort Myers Rape Laws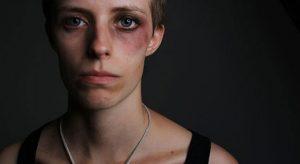 In Florida, crimes involving rape are taken especially seriously under the law, as they are considered to be especially heinous crimes. Florida law considers rape to be a felony crime and one of the most serious crimes someone can commit, one that is not taken lightly under any circumstances. However, there are many facts that must be proven if the prosecutor in your case wants to be successful. If you have been charged with a sex crime in Florida, we want you to be aware of the fact that you could be facing very serious consequences, such as prison time, years of probation, and being placed on the Florida sex offender registry.

At Musca Law, our experienced and dedicated defense attorneys want you to understand how imperative it is to have legal counsel on your side who has handled a wide variety of these cases. Our defense attorneys will bring the necessary skills to the table to help you build a successful case and retain proven case results during this difficult time. If you have been charged with rape in Florida, our sex crime defense attorneys will help you fight for your rights when you need us the most. Please contact us for more information at (888) 484-5057.