Fort Myers, FL (March 14, 2019) – A youth pastor named Jerred Peacock had his bond revoked this week when he was located in a parking lot with a girl he was accused of having sex with. Police located Peacock in a Fort Myers hotel parking lot with a 17-year-old girl he had been ordered to have no contact with.

The 34-year-old was in a sexual relationship with the girl between March 2018 and August 2018 while he was a youth pastor with the Living Waters Church in Estero. He was originally arrested in October and given a no-contact order for his crime.

Police were then called to the Hyatt Place Hotel recently, where they found Peacock and the girl inside his car in the hotel parking lot. Peacock was arrested later that afternoon.

In an interview, the girl admitted that Peacock, on several occasions, touched her genitals and made her touch his, including at his home while his wife was working. Police said that she did not tell the truth at the first interview because she was embarrassed and scared, but she did the second time.

Peacock has since been removed as the youth pastor as well.
Fort Myers Probation Violation Laws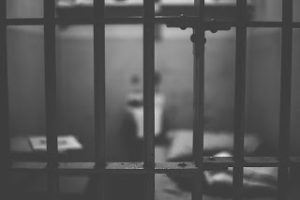 If you have been accused of violating your probation by breaking a no-contact order or engaging in other acts that can lead to these serious charges, you might be afraid of what the future has to hold for you. Violating probation can have a huge, negative impact on the rest of your life, as you face the severity of the original charges and realize that the consequences could be more serious in nature. You deserve an attorney on your side who will help you protect your rights at this time.

Especially in cases involving sex crimes in Florida, a probation violation can be alarming and be charged severely under the law. Sex crimes and violations of these orders can be extremely serious, especially when the original crime you were being charged with involved a minor. When the law seems to be working against you and you aren't sure of where to turn, we are here for you every step of the way at Musca Law. We will help you work toward the case results you deserve in this difficult time of need. Please contact us for more information at (888) 484-5057.