Fort Pierce, FL (November 18, 2018) – Recently, the St. Lucie County Sheriff's Office identified two Fort Pierce men as the culprits behind a shootout with deputies near the Orange Blossom Estates community on Friday, November 16, 2018.

Authorities have charged 19-year old Jose Nava and 21-year old Eduardo Ramirez with four counts of attempted murder, while Ramirez also faced charges for aggravated fleeing (injury/damage). Both men were identified as gang members by the St. Lucie County Sheriff.

Nava and Ramirez have been incarcerated at the St. Lucie County Jail with no set bail.

During the incident, Nava fired his gun a minimum of 30 times, causing damage to the police cars, but the deputies were not struck by bullets. However, as a result of the pursuit, one deputy sustained non-life threatening injuries.

Only one week before the incident, Nava had been found guilty of marijuana possession and intent of sale/delivery, based on court records. He later posted his $15,750 bail on Tuesday, November 13, 2018.
Violent Crimes in Fort Pierce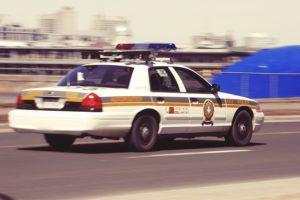 A violent crime is a situation where one person commits an intentional, highly aggressive act against one or more victims or pieces of property that threatens, causes, or attempts to cause harm. By Florida law, authorities can rule a violent crime as a felony. If a person is convicted, this individual can potentially lose their rights and have a permanent criminal record. Frequently, violent crimes are punished by the full extent of the law due to the severity of these incidences.

If you have been charged with one or more of these severe crimes in Florida, we at Musca Law strive to provide you with a rigorous and detailed criminal defense which guarantees a strong and viable case. Across the State of Florida, we demonstrate over 150 years of combined experience in criminal defense. For more information, contact us today at (888) 484-5057.