Fort Walton Beach, FL (April 24, 2019) – Police have arrested 18-year-old Kyle Makai Johnson this past weekend after he put his hands on a victim and battered a police officer.
Police say that the incident took place on Saturday when Johnson placed both of his hands on a victim and forced her to take a seat against her will. Police were called.
While there, officers started to investigate and Johnson lifted the body camera off of a police officer and touched his name badge, then poking him with a finger. The deputy told Johnson not to touch him but Johnson refused to listen.
Johnson then took an aggressive stance and stood in his face after he was told to sit. The deputy handcuffed Johnson but Johnson grabbed the deputy's taser and refused to let go.
Johnson has since been arrested for domestic violence battery and battery on a law enforcement officer.
Fort Walton Beach Domestic Battery Laws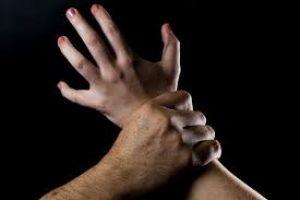 If you have been charged with a domestic violence crime in Florida, you might be aware of the fact that this is one of the most difficult things that you will ever face. Violent crimes in Fort Walton Beach are viewed as felonies, especially if they involve serious harm to another person, including those who live in your household. This means that you could be facing severe penalties that could have a major impact on your life, from your social relationships to your career.
Many people feel frightened about the impact that domestic battery charges have on their life, especially if you could be facing prison time, fines, and many other consequences of a crime that you believe that you did not commit to that degree. If you have been wrongfully accused of domestic violence or you believe that the crime did not take place in the way that an alleged victim is telling the story, it is time to speak with an attorney and protect your rights. Please contact us for more information at (888) 484-5057.