Fort Walton Beach, FL (July 20, 2019) - A Fort Walton Beach woman was arrested in connection with allegations that she made a false kidnapping report to police.  21-year-old Geosie Mitchell was arrested on Thursday, July 18th.  
Mitchell is accused of telling Fort Walton Beach officers that she was walking on a trail at Ferry Park when she was approached by a gray van.  Mitchell went on to say that two men exited the van and attempted to kidnap her and place her in the vehicle.  She then told police that she was able to escape the men after suffering minor injuries.  
Based on Mitchell's report, police later stopped a van on Eglin Parkway near the intersection with Hollywood Boulevard.  The men inside the van fit the description provided by Mitchell.  After being questioned by police, the two were released.  Suspecting that the initial report was false, officers then spoke with Mitchell again.  Mitchell then admitted to police that she lied about the incident.  
After her admission, she was taken into custody and charged with making a false police report.
Obstruction of Justice in Fort Walton Beach
Making a false police report is a first-degree misdemeanor in Florida. This crime carries a potential sentence of one year in jail and a $1,000 fine.  This crime is considered as an offense that obstructs justice. Obstructing justice in Florida is a serious crime and will be treated as such by prosecutors and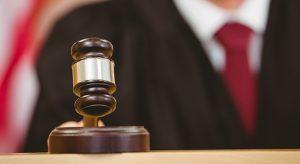 judges.
While there are many types of obstruction offenses, most of them involve deliberate attempts to hinder or affect an official or a specific government process.  When you have been accused of obstructing justice, you need an experienced Florida criminal defense attorney who can investigate the facts of your case and determine the best strategy to fight the charges.  In some cases, the conduct that you have been charged with is not actually a crime and could be protected your constitutional rights.  Only a skilled lawyer can look at your case and determine how to appropriately handle the matter.
At Musca Law, we bring over 150 years of combined experience for your benefit.  Our Fort Walton Beach criminal defense attorneys are prepared to stand up for your rights when the weight of the justice system is against you.  For your free consultation, please give us a call any time at 888-484-5057.