Fort Walton Beach, FL (June 26, 2019) – On Sunday, the Fort Walton Beach Police Department contacted a sheriff's office to report a kidnapping incident that took place on Bay Street.
The Jackson County Sheriff's Office, who was sent out to investigate, discovered a female who told an employee at a truck stop that she had been kidnapped and her kidnapper was sitting in the parking lot.
The suspect, 36-year-old Albert Chester McKinnie, was promptly arrested on several charges, including kidnapping and aggravated battery.
The Fort Walton Beach Police Department interviewed the victim and found that McKinnie and the victim had dated and that McKinnie went to meet with the victim on Bay Street. There was an altercation, where the suspect then pistol-whipped the victim and forced her into her own vehicle.
McKinnie then drove the suspect to various locations while he ingested narcotics before ending up at the truck stop where the victim went to request assistance.
The investigation into the incident is ongoing at this time.
Fort Walton Beach Kidnapping Laws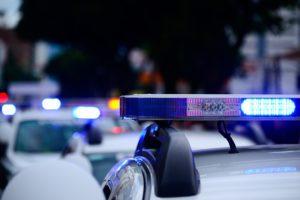 Kidnapping is considered to be a violent crime in Fort Walton Beach due to the fact that it requires use of force against another party. If you have been charged with a Florida kidnapping crime due to the confinement, abduction or imprisonment of another party, the state prosecutors might attempt to show you in the most negative light and you could be forced into an uncomfortable position as you defend yourself.
Our criminal defense attorneys at Musca Law have handled many cases like these in the past and understand how frightening it could be to face the reality of prison time, large fines, and many other penalties after you have been accused of kidnapping someone. The Florida criminal justice system can be difficult to understand on your own, which is why we would like to reach out a helping hand to you at this time. Please contact us at (800) 579-1790 to find out what we can do for you.