Fort Walton Beach, FL (March 6, 2019) – On Tuesday, the Okaloosa County Sheriff's Office arrested a man for battery after a serious traffic dispute led to violence.

A victim spoke with police and said that he had been driving on Racetrack Road on Tuesday when 52-year-old James Matthews began tailgating him and flipping him off. The victim entered into a parking lot, which is when Matthews followed him.

Matthews then left his vehicle and approached the victim. The victim tried to get out so that he could run but Matthews shoved the driver's door shut, causing it to strike the victim's left leg and arm.

The victim attempted to protect himself by taking out a pistol but Matthews forcibly restrained the victim and kept him from leaving his vehicle.

Police arrested Matthews for both battery and false imprisonment. However, he has since been released on bond.
Fort Walton Beach Battery Laws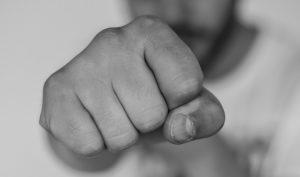 In Florida, battery charges sometimes occur when somebody has been accused of intentionally striking another person against their will in a violent way. Many people confuse these charges with assault, which occur at times without physical force against another party but instead the threat of violence. If you have been charged with a violent crime in Florida, such as battery, we understand that this charge can make your life difficult as you attempt to move forward. We want to help you avoid a serious conviction, which is why it is imperative to speak with an attorney as soon as possible.

As we have found in the criminal justice system, Florida judges are notorious for erring on the side of the victim when it comes to charges such as battery. You might be left in a very uncomfortable position as you are left to fend for yourself and work on building your defense. At Musca Law, we understand that you want to avoid these penalties at all costs and work toward the case results you deserve. Please contact us to find out how we can assist you in your time of need at (888) 484-5057.