Fort Walton Beach, FL (May 23, 2019) – Today, police confirmed that two 16-year-olds were charged with kidnapping and armed robbery in Fort Walton Beach in connection to a Monday robbery.
Investigators were initially called to the scene of a crime at 110 Oakhill Avenue to purchase marijuana cartridges for $150 even though they did not have cash. They met the victim at his house. He got into Celeste Templin's vehicle so that they could make the transaction.
While the victim was inside the vehicle, Niriah Rudolph pulled out a gun and there was a struggle. Templin drove off with the victim in the vehicle until he was able to free himself and get out of their car.
Templin confessed to investigators that they went to the home with the sole purpose of robbing the victim. She blamed the robbery on Rudolph.
The investigation into the incident continues.
Fort Walton Beach Kidnapping Laws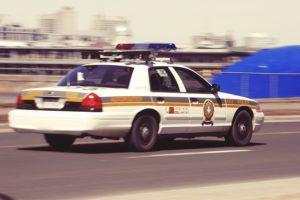 If you are facing a violent crimes charge in Florida, you might be facing some of the most severe consequences of any crime. Many people are frightened about their future after they have been charged with one of these crimes and the impact that it can have on your life. If you have committed a violent crime and the prosecutor in your case is successful in charging you, you might have difficulty finding a specific job or face time in prison, among many other consequences. Among some of the most serious violent crimes are Florida kidnapping crimes, which involve holding another person against their will. Being charged with one of these crimes can be a frightening prospect, which is why you need the help of an experienced attorney on your side.
At Musca Law, our experienced attorneys have handled a wide variety of cases like these in the past and are willing to apply our skills to your claim to help you achieve case results following your arrest. With over 150 years of combined experience in these types of cases, we will help you navigate the law and apply our knowledge to your case. Please contact us to find out how we can assist you in your time of need at (888) 484-5057.