Gainesville, FL (December 1, 2018) - A man from Gainesville was arrested on Thursday, November 29th on several charges, including grand theft, burglary and fraudulent use of a credit card.

44-year-old Jeffrey Shawn Norton is accused of breaking into the Alpha Tau Omega fraternity house on the University of Florida Campus.  The house is located at 207 SW 13th Street.  Police say that the break-in occurred between 11:50 and noon on Wednesday, November 28th.  In addition to the breaking and entering, Norton is also accused of taking electronic equipment worth approximately $1,500.00 and a credit card.  Norton allegedly used the credit card later in the day.

Following his arrest, Norton was placed in the Alachua County Jail.  His bond has been set at $20,000.00.
Gainesville Theft Crimes Attorney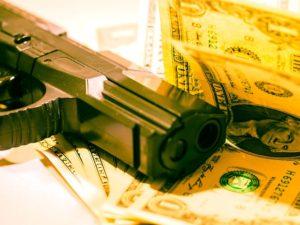 The punishment for theft crimes under Florida law varies depending on the value of the property that is allegedly taken.  There are three degrees of grand theft: third-degree grand theft involves property of less than $20,000.00 and is punishable by up to five years in prison; second degree grand theft includes property valued between $20,000.00 and $100,000.00 and results in up to 15 years in prison; first degree grant theft involves property valued at greater than $100,000.00 and imprisonment for a maximum of 30 years.

In a case involving theft or stolen property, the prosecution must prove, among other things, that the accused knew the property was stolen.  If you did not know you were possessing stolen property or you had a good faith belief that the property was not stolen, you may have a complete defense to a crime of theft.  You should never attempt to handle your case without first consulting an experienced lawyer who can advise you on the best course of action.  A single mistake can have life-altering consequences and can affect your ability to obtain a job, vote, own firearms and other things that many people take for granted.

If you have been charged with possession of stolen property in Gainesville and surrounding areas, the Florida criminal defense attorneys at Musca Law will stand up for you.  We will make the prosecution attempt to prove their case and protect your constitutional presumption of innocence.

To discuss your case with us for free, please call (888) 484-5057.  We are standing by ready to assist you.