Gainesville, FL (December 16, 2018) - A Jacksonville woman faces charges of grand theft, use of an anti-shoplifting device and resisting an officer after a failed shoplifting scheme at the Oaks Mall in Gainesville.

32-year-old Tajmar Chardena Williams, was charged on Friday, December 14th.  Williams is accused of stealing 10 bottles of Jake cologne from a Hollister store inside the mall as well as a bottle of Bleu de Chanel from a Sephora store.  Williams was spotted by an employee placing the cologne inside of a bag lined with aluminum foil.  The foil bag was used because it would supposedly prevent anti-shoplifting sensors from alerting to the bag.

Police attempted to apprehend Williams in the parking lot but she fled.  She then crashed her vehicle at a nearby apartment complex and was arrested.  Police reports indicate that Williams admitted to stealing but denied using a foil bag.  In addition to the theft crimes, she was also charged with reckless driving relating to the crash.
Gainesville Theft Crimes
Theft crimes in Gainesville can bring serious consequences.  Grand theft is a felony in Florida and carries with it the potential for up to 30 years in prison and a fine of up to $10,000.  Retail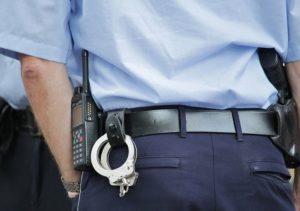 establishments will often aggressively seek to prosecute shoplifters and will issue bans to those who are caught stealing from their stores.

A Florida theft crime usually involves several different types of evidence, including videos, eyewitness statements and statements made by the accused.  In some cases, you may be charged simply because you were present at the scene where a shoplifting or theft crime occurred.  In these cases, you can be guilty of being in the wrong place at the wrong time.

No matter the circumstances, if you are facing a charge of theft in Gainesville, you need to seek the services of an experienced Gainesville criminal defense lawyer immediately.  The attorneys at Musca Law bring over 150 years of combined experience to the table in each of our cases.  We have assisted hundreds of Floridians charged with crimes involving theft and are prepared to offer a vigorous defense for you in this situation.

To speak with one of our attorneys, please call us at (888) 484-5057.