Gainesville, FL (February 12, 2019) – In Gainesville, a Florida mother was arrested and charged with child abuse after she allegedly beat her son with a broken T-ball stand.

31-year-old Marline Toussaint had been taking a shower on Wednesday when her two children accidentally knocked her phone into the bathroom sink, getting it wet. Their mother became so angry that she took hold of her son and pulled him into the bedroom, where she grabbed a broken piece from a toddler's T-ball set. Toussaint struck the boy on his right arm and head until he was covered in a variety of cuts.

Police say that three witnesses had been in the living room and both saw and heard the events. One of the witnesses told her to stop hitting her child, while another put bandages on the boy's cuts. Touissant then allegedly flushed the bandages down the toilet.

Police spoke with the boy on Thursday and a medical examination was conducted, which found that the boy had been abused by his mother.

Toussaint was taken into custody and, during questioning, she confessed that she struck the boy multiples times.
Gainesville Child Abuse Laws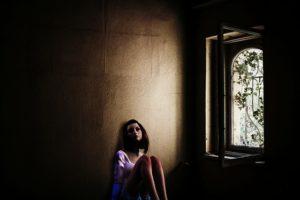 Facing Florida child abuse charges can be one of the most difficult things you will ever experience. In the years to come, you might find that these complex charges might keep you from certain employment opportunities, keep you from having custody of your own children, and can lead to many other serious penalties. If you find that these charges could realistically take a massive toll on your life, it might be time to speak with an experienced criminal defense attorney about where to turn.

Navigating Florida's criminal justice system and bringing a defense can be one of the most difficult experiences you ever have. Because of this, it is vital that you have an experienced and knowledgeable attorney on your side who understands the many laws in Florida and can help you achieve proven case results you deserve. From gathering evidence to speaking with witnesses, we want to speak with you as soon as possible. Contact us for more information at (888) 484-5057.