Gainesville, FL (November 26, 2018) – One woman has been accused of stalking a child and using another as a lure to get the first child to come outside in Gainesville.

Police arrested 33-year-old Hannah Yvonne Springer, who hid behind a child's home on Saturday and attempted to lure out the child. Deputies arrested Springer for charges of aggravated stalking of a child under 16 years old.

The child's father spoke with deputies and said that Springer has been stalking them for quite some time now and sent them at least 20 packages and letters since May. At this time, police are unsure of how Springer is connected to the child.
Gainesville Aggravated Stalking Laws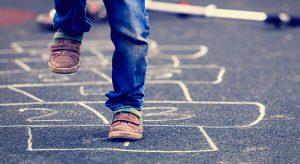 Florida is one of a handful of states that uses aggravated stalking charges. To prove that you committed one of these crimes, a prosecutor has to show that you followed, harassed, or communicated with a victim. You may be able to use a variety of defenses in your case with the help of an experienced attorney, but if not, you will be facing felony charges that could lead to years in prison or extended probation sentences.

Across the state of  Florida, many people are charged with various stalking charges every year. At Musca Law, we make it a priority to make sure that all of our clients are well-informed about their case throughout the entire process, helping you understand the charges you are facing. We have an office in Gainesville and many other cities in Florida to better to serve you.   We want to provide you with a strong defense so that you will get the best possible results in your case.  Our lawyers have a combined 150 years of criminal law experience to ensure the best outcome. Do not hesitate to contact us today for more information on how we can help you at (888) 484-5057.