Gainesville, FL (March 22, 2019) – This past week, one man in Gainesville was arrested for a sexual battery event that took place involving a child after the child came forward.

24-year-old Richard Samuel Hurlston III was arrested on Wednesday and booked into the Alachua County Jail on a sexual battery warrant. The crime allegedly involved a child under 12 years old and police did not say when it took place.

The arrest warrant includes charges of sexual battery and lewd and lascivious behavior.

Allegedly, the crimes happened some time ago but police say that the victim in the incident came forward in October of 2018. At this time, police continue to investigate the circumstances of the battery and Hurlston is currently being held in county jail on a $2 million bond.
Gainesville Sexual Battery Laws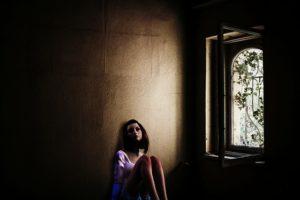 If you are facing a sex crimes charge in Gainesville, you might be frightened as your future seems vastly uncertain. Those who are charged with sex crimes could be facing the reality of possible lengthy prison sentences and other consequences such as large fines and a lifetime registration on the Florida sex offender registry. This can keep you from enjoying many moments in your life as well as stop you from holding a dream career or obtain housing in certain areas. Because of this, you need an experienced attorney to stand up for your rights.

If you have been accused of a crime that involves sexual misconduct, it is imperative that you seek the help of an attorney who was expertise in sex crime cases. Our attorneys have handled many sex crime cases in Florida including crimes involving sexual battery. The criminal justice system treats crimes against children as some of the most heinous, making it difficult for you to move forward with your life after the charges have been filed. Luckily, we are here for you in your time of need. Please contact us for more information at (888) 484-5057.