Gainesville, FL (June 25, 2019) –On Sunday, June 23, a man was arrested in Gainesville after he drove to his ex-girlfriend's home and broke into it to steal a ring from her.
The man was identified as 23-year-old Michael Hodgdon, who drove all the way from Tallahassee to Gainesville to speak with his ex-girlfriend and her new boyfriend, hoping to retrieve a ring from her. When he arrived, the ex-girlfriend refused to speak with him.
Hodgdon found a way inside the apartment and broke in, throwing the boyfriend over a desk and assaulting him by smacking his head off of a wall. He then went into the woman's bedroom and took the ring, which was valued at around $500.
Hodgdon called out for help and some witnesses head her, calling the police for assistance. Hodgdon was since charged with burglary with assault and grand theft. He has since been booked in jail.
Gainesville Burglary Laws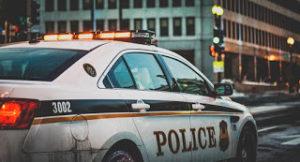 Being charged with burglary, especially the crimes involving violence, are penalized harshly under the law. If you are facing a burglary case in Gainesville or anywhere else in Florida, you might be facing serious felony charges including prison time, large fines, victim restitution, and more. You might find that you are not eligible for certain career opportunities and you might obtain a social stigma that will follow you through life. This is why, if you are facing Florida theft crimes, you might need the assistance of a skilled defense attorney at this time.
Our attorneys at Musca Law have stood by the sides of many suspects charged with serious theft crimes who are unsure of how to proceed during one of the most challenging times in their lives. You could be facing a mandatory 15 years or more in prison, which is why you might need help building a defense to gain proven case results in your case. Please contact us to find out how we can offer our help to you at this time at (888) 484-5057.