Sumter County, FL (February 11, 2019) – 64-year-old Michael William Passori was arrested for battery on Thursday after a dispute with a woman over a credit card.

Passori has since been booked on $20,000 bond at the Sumter County Detention Center and is still in jail as of this past weekend.

County deputies investigated the incident after Passori allegedly got into an argument with a woman over a credit card. He demanded that she hand him her wallet, which she refused. From there, the woman claimed that he became agitated and she threw everything in her wallet onto the ground. Passori picked up a credit card, which was no longer active, and went to his office in the same home.

The woman went to Passori's office so that she could get the credit card back from him, but he started to point at her and accused her of calling him names. He then put his hands on her neck and she had to slap him to get him away from her.

Passori was arrested last year as well for a disturbance in his home that led to him being tasered.
Glenbrook Battery Laws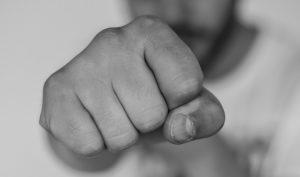 Battery charges occur when you have been accused of intentionally striking another person against their will in a violent manner. These crimes are much different from assault, in that assault does not involve physical force against another party. If you have been charged with one of these violent crimes in Florida, we understand that they can have a huge impact on your life and make it difficult to come to terms your future. Being convicted of one of these crimes can open up a wide variety of court punishments that you hope to avoid as you move forward.

Florida judges are notorious for erring on the side of the victim when it comes to battery charges, which can put you in an uncomfortable position as you work on building your defense. At Musca Law, we understand that it can be difficult to face penalties that could frighten you. When it comes to the steps of the criminal justice system, anything is possible. We have helped many suspects of violent crimes and wish to help you obtain the best case results during your time of need. Do not hesitate to contact us for more information on your case at (888) 484-5057.