Hialeah, FL (December 12, 2018) – On Monday evening, at a house in Hialeah, a man and his mother got into a verbal disagreement that led to a shooting outside of the home.  After the heated verbal dispute, the son exited the home at which time his mother says he began shooting at her through the window of the home. She was grazed by a bullet in the attack.

22-year-old Jonathan De Paz was arrested after he fired several shots through the window of his mothers home located at 859  East 23rd Street. When officers arrived at the scene, they found his mother with injuries to her arm. Thankfully, the bullet only grazed her and she was able to be treated at the scene of the incident.

De Paz fled the scene. Police put out fliers asking for tips on the whereabouts of De Paz, a man with a blond mohawk.  Fortunately, police were able to catch up with him in the area and he was arrested on charges of attempted second-degree murder and shooting a deadly missile at an individual.

At this time, they continue to investigate the circumstances leading up to the shooting.
Hialeah Attempted Second-Degree Murder Laws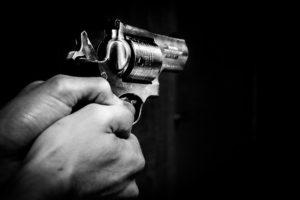 In Florida, even the attempt to harm somebody in a murderous way can lead to serious charges. In fact, attempted murder in the second-degree is seen as a felony in Florida, which can lead to up to 15 years in prison, a variety of fines, and other penalties that can completely change the course of your life in many negative ways. This is why you need the experience of an attorney on your side to fight your charges if you have committed a crime with violent intentions or you were charged with a Florida weapons crime.

If you are now facing charges of attempted murder in Florida, you might be feeling at a loss or frightened about the course of your future. A conviction can create chaos in your everyday life and have an impact on everything you do, from the career you hold to how you lead your life. From interrogations to trial, you need a criminal defense attorney who will fight for you throughout the entire criminal system process. We will work with you to ensure that your rights are protected through the arduous and complex process. Contact us at Musca Law for more information at (888) 484-5057.