Holly Hill, FL (February 5, 2019) – A man from Holly Hill identified as 33-year-old James Schultz was arrested after he exposed himself to and molested a 5-year-old child. Now, police say that Schultz is facing charges of lewd and lascivious molestation.

Police allege that Schultz exposed himself to the child and forced the child to touch him. Schultz spoke with deputies and claimed that he never made the child touch him. However, in a controlled interview, the child confirmed the claims.

At this time, Schultz has been booked and is being held in the Volusia County Jail without bond. Schultz has been listed as a sex offender in both Illinois and Michigan at this time. He was also convicted in Volusia County in 2016 when he allegedly failed to properly register as a sex offender.

Police continue to investigate this incident.
Holly Hill Lewd and Lascivious Molestation Laws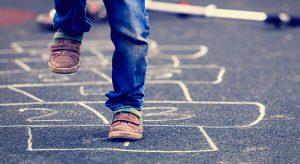 In Florida, being charged with lewd and lascivious molestation is seen as a heinous crime against a child who cannot defend themselves, which is why these crimes are penalized to the furthest extent of the law. Charges involving child molestation can quickly sweep through and destroy your reputation, your career, your personal life, and many other aspects of your life. Facing these charges might be the most frightening thing that you have ever gone through, but rest assured your rights will be protected with a criminal defense attorney on your side.

If convicted of a sex crime, you could be facing serious prison time, probation, sex offender registration, and many other penalties that will hold you back in life when it comes to your career, where you choose to live, and more. At Musca Law, we have over 150 years of combined experience and will work diligently to ensure that your rights are protected during this difficult time. Sex crime allegations are sometimes brought under innocent circumstances that are sometimes mistaken. If you are looking for information on sex crimes and have questions for us, please do not hesitate to give us a call at (888) 484-5057.