Hollywood, FL (December 2, 2018) - Police in Hollywood have arrested a man on charges of sexually assaulting a teenager.  23-year-old Matthew James Walker was taken into custody on Thursday, November 29th.

According to police, Walker was riding his bicycle at the intersection of Dewey Street and South 29th Street when he spotted the girl walking down the road.  He allegedly made vulgar comments before approaching the victim and grabbing her. From there, he was accused of touching her inappropriately.  The girl told police that she was able to kick Walker in the groin in order to get him to leave.

Nearby surveillance footage assisted police in arresting Walker.  He was charged with sexual battery on a person under 18, aggravated stalking, burglary and other charges.  As of Friday, Walker was being held under a $250,000 bond.
Sexual Assault Laws in Hollywood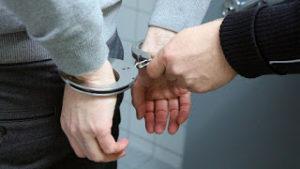 In 2015, there were over 7,000 incidents of forcible rape and over 3,000 incidents of forcible fondling reported in Florida.  In the same year, law enforcement made 4,730 arrests for Florida sex crimes. 

A Florida sex crime charge is one of the most serious charges that a person can face.  A person convicted of a sex crime in Hollywood will face lengthy mandatory prison sentences, high fines and loss of their civil liberties.  A person convicted of a sex crime will also have to register as a sex offender, potentially for the rest of their life.  Being registered as a sex offender places extreme limits on your freedom, impacting places that you live, work and visit. There is also the negative stigma associated with being on the sex offender list in your local community.

At Musca Law, our Hollywood and Fort Lauderdale criminal defense attorneys understand the seriousness of these charges.  We have represented many clients charged with sex offense crimes.  When you hire us, you have the benefit of over 150 years of combined legal experience and results that you can count on.

We are here for you when you need us most. For your free consultation, please call us at (888) 484-5057.