Hollywood, FL (January 31, 2019) – On Tuesday, a man from Pembroke Pines identified as 36-year-old Andrew Clements was arrested for exposing himself to an 11-year-old girl at Target back in November.

At the time, the mother and her young daughter were shopping at the Target in the 3200 block of Hollywood Boulevard when Clements approached them. The woman and her daughter said that Clements had his hand on his genitals over the top of his clothes as he walked past them. He then approached the mother and daughter again and engaged in a conversation.

As the mother and daughter started walking away from Clements, he unzipped his pants, took out his penis, and began masturbating so that the child could see him. He used a sweater in the store to conceal himself from others view.

Immediately, the girl told her mother, who found store security and told them what was happening. Police reviewed surveillance and found that Clements had been walking around the store that day but they were not able to view any cameras from the area that the alleged incident took place.

The girl and mother gave an accurate description of Clements, who was then arrested on January 30th on charges of lewd and lascivious exhibition. Records show that he has been arrested on similar charges in the past including video voyeurism on a child.
Hollywood Lewd and Lascivious Exhibition Laws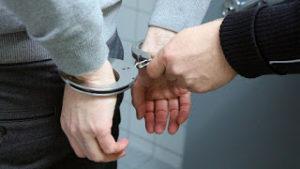 If you have been charged with a lewd and lascivious crime in Florida, you could be facing serious charges, especially when the crime involves a child. It is not uncommon for prosecutors to press for the maximum sentence if you are found guilty of these crimes, which is why you need to speak with a skilled and qualified criminal attorney as soon as possible if you have been accused of a sex crime in Florida.   These types of accusations can affect your life on many levels.  There is a social stigma that comes with being accused of such a crime. Because lewd or lascivious exhibition involves young minors, it is important to speak with a criminal defense attorney as soon as possible ensure that your rights to a fair trial are not violated.  

At Musca Law, our legal team has more than 150 years of criminal defense experience successfully representing our clients who have been charged with a sex crime in the state of Florida.  Sex crime allegations can occur at any time and they are not necessarily justified.   At Musca Law, we have defended the rights of many clients who have been charged with serious sex crime charges in the past and are willing to stand by your side when you need us most. Contact us today to find out what we can do for you at (888) 484-5057.