Hollywood, FL (November 30, 2018) – In Hollywood, a man was charged with aggravated stalking, sexual battery, burglary and more for harassing a 16-year old teenage girl as she was walking home from school this week on Dewey Street.

The young girl was almost home when she encountered a man that has identified as 23-year-old Matthew James Walker who approached her on a bicycle.  He grabbed at her and put his hand up her skirt and touched her on the buttock.  She managed to struggle away from him and run inside her house.  When Walker tried to gain entry to her home, she kicked him in the private area and slammed the door on him. She immediately contacted authorities.   As Walker rode away on his bike, he told her he would be returning.  Walker was eventually arrested and booked on several charges including the sexual battery of a victim under the age of 12 and aggravated stalking. 
Hollywood Sexual Harassment Laws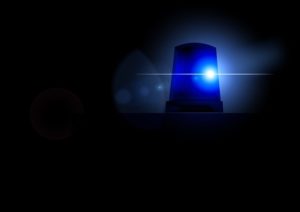 Being charged with a  sex offense may be one of the most serious crimes you can be accused of.  Type types of charges come with serious and severe penalties if you are convicted.   A person that is convicted of a sexually related offense is declared to be a sexual offender, which means that you will be forced to register as a sexual offender for the rest of your life. This means that there will be restrictions on everything you do.  It can affect where you work and where you live. If you have been charged with a sexual offense in the state of Florida,  you should have an attorney on your side with knowledge, skill, and experience in sex offense crimes in Florida.

We have offices located throughout the state of Florida and our experienced and dedicated criminal defense team at Musca Law understand just how important it is that your case gets the attention it deserves.  We strive to ensure that all of our clients are kept t in the loop and made aware of decisions regarding their charges.   We treat each of our clients with a high level of respect and provide personalized service from start to finish. Your freedom is important, which is why you should seek the assistance of an experienced Florida criminal defense attorney.  Contact us today to find out how we can help in the midst of your case at (888) 484-5057.