Hudson, FL (November 17, 2018) – The Pasco Country Sheriff's Office reported that a Fivay High School teacher had been arrested for being associated with a video of a female student changing her shirt.

According to the report, 38-year old Palm Harbor resident Thomas Jane Kovack has been charged with one count of video voyeurism.

Pasco County deputies reported that Kovack knew that a 17-year old female student was preparing to change into a shirt for her class photo. Later, the teacher had planted a cell phone in a closet in his classroom to record the student.

Later, the student found the phone and watched a video of the teacher putting the phone inside the closet, as well as the video of her changing clothes. After deleting the video, the girl reported the incident.

As deputies indicated, Kovack admitted to planting the phone.
Video Voyeurism in Hudson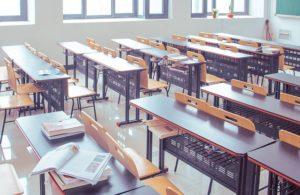 Video voyeurism takes place when a person secretly records a person in an intimate manner for purpose of self-gratification or sexual satisfaction. Likewise, a person could face charges for video voyeurism if they have taken a video for amusement or profit. Also, in the case of voyeurism, a recording device is always involved. In a video voyeurism case, the culprit may film the victim undressing or exposing private parts of their body or recording images through the victim's clothing.

If you have been charged with one or more acts of video voyeurism, we at Musca Law strive to provide you with a rigorous and detailed criminal defense which guarantees a strong and viable case. Across the State of Florida, we demonstrate over 150 years of combined experience in criminal defense. For more information, contact us today at (888) 484-5057.