Hudson, FL (January 30, 2019) – In Hudson, a man was arrested on domestic violence charges after he threw his girlfriend in a pool. The incident took place on Tuesday, according to police.

The police were called to the scene of an incident where they found out that a man had thrown his girlfriend in the pool so that he could "get her to sober up." The incident happened allegedly around 3:30 a.m. yesterday morning.

52-year-old James Gorelski was arrested on domestic battery charges. His girlfriend spoke with police and told them that Gorelski grabbed ahold of her and threw her into a pool without her permission.

Gorelski told deputies that he only did it so that she would sober up, as he claimed they had been drinking. He is being held in Land O' Lakes Detention center at this time.
Hudson Domestic Battery Laws 
Violent crimes in Florida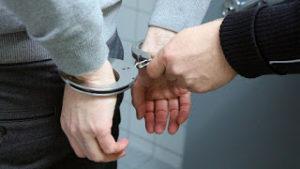 take place when somebody is accused of intentionally or aggressively acting out against another party with the intentions of causing them harm. If you have been accused of one of these crimes, because they are so serious in nature, it is not unheard of for you to be facing felony charges, which could have a massive impact on your whole life. Especially in cases involving a domestic battery, prosecutors intend to charge to the fullest extent of the law due to their serious nature to keep others from following the same patterns.

At Musca Law, our attorneys are highly experienced when it comes to representing those who have been accused of these serious and life-changing crimes. In cases where you believe you are being charged too harshly or you are being outright wrongfully accused of domestic violence, it is imperative to have an attorney on your side who has handled these cases in the past and is willing to help you achieve successful case results. Our domestic violence attorneys understand that you will be facing serious penalties such as jail time, batterer's intervention programs, probation and more that can have a huge impact on how you live your life and the social implications you might face. We are here for you every step of the way. Contact us for more information about how we can help you at (888) 484-5057.