Hudson, FL (January 3, 2018) – Deputies arrived at the scene of an incident involving a 45-year-old Hudson woman who was found sleeping in her SUV in the middle of the road. Deputies with Pasco County said that they found the woman asleep in an SUV that was stopped in the middle of the road with a child in the backseat.

The incident took place on December 29 when a deputy initially spotted the Land Rover sitting in the middle of County Line Road with its turn signal on. The deputy immediately checked on the stopped vehicle, which is when he found 45-year-old Liba Hucko sleeping behind the wheel with a 7-year-old child in the back seat.

The deputy immediately awoke Hucko and noticed that she was displaying signs of impairment such as glassy eyes, slurred speech, and the smell of alcohol. She became belligerent when she was taken to the hospital.

Hucko was charged with driving under the influence and child neglect.
Hudson DUI Laws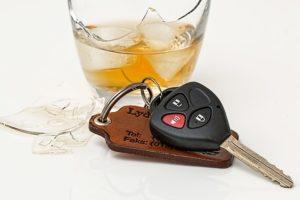 From the moment that police place handcuffs on you for a DUI-related crime in Florida, you might be feeling frightened about the outcome of your case and how it will follow you throughout your life. Especially in cases where the evidence seems to be mounting against you, you might be feeling hopeless about the future and how you will ever be able to move forward. Luckily, an experienced Florida defense attorney will be able to help you avoid harsh DUI penalties, as they have experience regarding lessened sentencing, reducing charges, and more.

Because even a first-time DUI conviction can lead to a license revocation and fines that you are unable to afford, it is important to protect yourself from the very beginning of your case. Our attorneys at Musca Law understand vital parts of DUI defenses such as improper stops by police, improper handling of evidence, and more.  There is hope in your case and our defense attorneys, with over 150 years of combined experience in the field, will be able to help you navigate the legal system as you move forward in your time of need. Contact us today for more information on how we can assist you at (888) 484-5057.