Jacksonville, FL (February 11, 2019) – Police say that an Arlington couple is facing charges of aggravated child abuse and neglect after a child was taken to the hospital with a skull fracture. The two have since been identified as Melissa Elias and Jerry Rivera, both 26-years-old.

The two were arrested on Thursday morning after the police were called to the Wolfson Children's Hospital. When the Jacksonville Sheriff's Office deputies investigated, they found doctors treating a boy who had a skull fracture.

A doctor spoke with police and told them that the child had extensive swelling in the head and scalp and bruising all over his chest, back, neck, and many other areas. Doctors told police that the couple alleged that the child fell in the bathtub. However, the bruising and cuts to his face and other parts of his body were not consistent with this type of fall. The injuries were so severe that the doctor said the child could have died, had he not been brought to the hospital. The child is currently in stable condition.

Elias and Rivera both talked to police, where Elias claimed that she knew she should have taken the boy to the hospital sooner but Rivera told her not to. Neighbors said that they were shocked to hear that this happened to a small child in the area.

The Department of Children and Families is working on the case at this time. Both Elias and Rivera are due in court later this month.
Jacksonville Aggravated Child Abuse Laws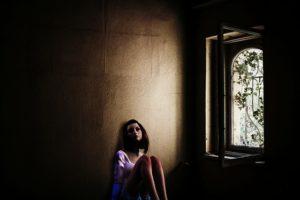 Facing Florida child abuse charges might be one of the most difficult things that you will ever experience, as you wonder what penalties you will suffer in the years to come. Convictions of these violent crimes can come with serious consequences. The courts take these crimes especially seriously, which is why you might be facing the frightening prospect of prison, fines, and loss of custodial rights if the child is your own. You might also find that employment opportunities do not come so easily and that there is a huge social impact on your life. Our experienced attorneys are here for you in your time of need.

Navigating the criminal justice system and defending yourself against these charges is something that nobody should have to handle on their own. You should always have an experienced attorney with knowledge of the legal system and years handling these cases to stand by your side and help you achieve case results you deserve. It is important to speak with the lawyers at Musca Law as soon as possible, so that we can help you gather evidence, speak with witnesses, and poke holes in the prosecutor's claims from the very beginning of your case. Do not hesitate to call us to find out what we can do for you at (888) 484-5057.