Jacksonville, FL (June 19, 2019) – On Tuesday afternoon, police made an arrest following a murder that stemmed from a drug deal. The shooting took place on Saturday.
43-year-old Michael Shawn Hand has been charged with murder and possession of a firearm by a felon. The arrest came following the murder of a 21-year-old man who was shot in front of a home on Tango Lane South. He was taken to the hospital and tragically died while there.
The victim and the shooter allegedly knew one another and there was a dispute before it took place, but police were not sure of the circumstances leading up to the shooting. Later, they were able to determine that it took place due to a drug deal.
A witness came forward and told detectives that Hand had been to their home several times on Saturday before the shooting took place.
The investigation into the shooting continues.
Jacksonville Murder Laws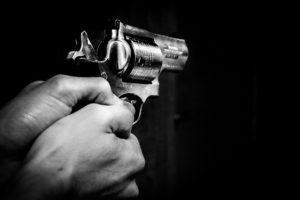 Facing a Jacksonville murder charge is one of the most severe things that can impact your life, as these crimes are seen as the most heinous crimes under Florida law. Violent crime charges in Florida lead to some of the stiffest possible penalties, including life in prison and the death penalty. Depending on the level of murder you have been charged with, the consequences will be harsher and can have a huge impact on the rest of your life.
Because we understand how difficult it can sometimes be to face the aftermath of murder charges, our skilled criminal defense attorneys at Musca Law are here to help you handle these charges and protect your rights during this challenging time. We are here for you 24/7 to help you answer any questions you might have, with over 150 years of combined experience in these types of cases. Please contact us as soon as possible at (888) 484-5057 to find out how we can help.