Jacksonville Beach, FL (February 9, 2019) - A 29-year-old Jacksonville Beach resident was arrested this week in connection with a fatal crash that took place in October, 2018.

On Thursday, February 7th, Jacksonville Beach Police took Konstantine Rudenko into custody in connection with a charge of DUI manslaughter.  Police say that Rudenko was driving a motorcycle on First Street and Beach Boulevard around 11:30 pm on October 28th.  Rudenko came to a roundabout but lost control and collided with a center island and a landscaping wall.

Rudenko's passenger, Leola-Rose Williams, was ejected from the motorcycle as a result of the impact.  Williams died from her injuries at the scene.  Rudenko suffered serious injuries but later recovered.  Blood alcohol tests revealed that Rudenko's alcohol level was .137, higher than Florida's legal limit of .08.  Rudenko and Williams were in a dating relationship at the time of her death.

Rudenko was taken to the Duval County Jail where he was held on a $150,000 bond.
Florida Vehicular Homicide Laws
DUI manslaughter is a the most serious Florida traffic offense charge that a person can face.  DUI manslaughter occurs when a person is driving under the influence of alcohol or drugs and a death is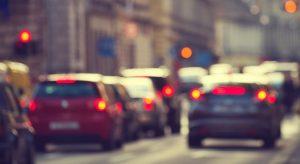 directly or indirectly caused by the driver.  DUI manslaughter is a second-degree felony that carries a mandatory minimum prison sentence of over 10 years, absent any special mitigating circumstances.

At Musca Law, our attorneys have vast experience in Florida traffic crimes defense.  We handle all cases, including simple speeding tickets, DUIs and vehicular homicide.  Regardless of the situation, we always have your best interest in mind and our first priority is to provide you with the best defense that you can have.  We will carefully examine all of the evidence against you, explain your options, and help you choose the best path forward.

If you are facing a traffic crimes charge in the Jacksonville area or elsewhere in our state, please contact us today for your free consultation at (888) 484-5057.