Jacksonville, FL (April 25, 2019) – On Tuesday, a former Jacksonville Sheriff's Office Corrections Officer was charged and arrested for sexual battery on a child. He has since been identified as 28-year-old Clarence Bernard Thomas.

Police reported that Thomas was one of the nine men who were arrested and charged during what was nicknamed "Operation Downpour."  This two-week sting operation was set up so that officials posed as different people and arranged to meet suspects at certain locations who were attempting to solicit children.

Various suspects were caught in the sting between the ages of 18-34, and most are facing felony charges.

Allegedly, Thomas had an encounter with a child who is believed to have been a student at Westside High School. Thomas was serving as a coach at the time and had unlawful intercourse with the minor.

Police continue to investigate the circumstances of the accident.
Jacksonville Sexual Battery of a Child Laws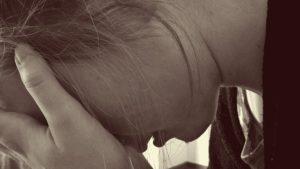 Facing sex crime charges in Jacksonville and beyond can be a scary experience, especially when you are concerned about the impact that one of these crimes can have on your social life and your career. Prosecutors and judges tend to hold these cases in high regard, as crimes against children are seen as one of the most heinous crimes and are charged severely under the law. You might not just be subject to large fines or jail time, but also having a put your name on a sex offender registry for life. Because the charges that follow sexual battery of a minor can be excruciating, it is imperative to have a competent and thorough attorney on your side.

Our attorneys at Musca Law have years of experience in criminal defense cases involving sex crimes and are willing to stand by your side in your time of need. We understand that these crimes can be extremely impactful and you might be feeling lost, especially if you believe that you have been wrongfully accused of one of these crimes. Please contact us to find out how we can help you build a defense that will help you through this challenging time at (888) 484-5057.