Jacksonville, FL (February 3, 2019) - A 30-year-old Jacksonville resident faces a child sex charge after being arrested on Wednesday, January 30th.  Jacksonville police were called to the Victory Chapel Christian Church in reference to an alleged sex crime involving a minor.

The police were told by the assistant pastor that Justin Hughes had been accused of inappropriately touching the child on church property. Police followed up on the accusations and spoke with the man regarding the alleged incidents.

After completing the investigations, officers charged Hughes with lewd and lascivious molestation of a child. He was taken into custody and was held without bond on the charge.  His next court date is scheduled for February 21st.

There is no further information available.
Jacksonville Sex Crimes Laws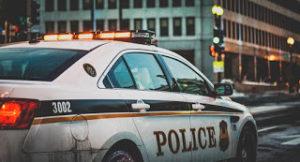 A Jacksonville sex crime is a very serious criminal charge that requires you to have the best possible representation by your side.  Any type of sex crime involving a minor is likely to land you in jail and require you to register as a Florida sex offender, possibly for the rest of your life.  In addition, you will likely be facing a felony charge.  A felony conviction can have a significant negative effect on where you are able to live and work.

Sex crimes cases are complicated and not all criminal defense lawyers are competent to handle them.  At Musca Law, we bring over 150 years of combined experience to your case.  We have handled sex crimes in Jacksonville and throughout Florida.  Our team will take these cases all the way to a jury trial if necessary in order to ensure that your legal rights are protected.  In other cases, we are able to negotiate a resolution to the charges with the prosecutor.

We will look out for your best interest at all stages of the criminal process.  Our consultations are always free and we are standing by today waiting to help.  To speak with an attorney, please call any time at (888) 484-5057.