Jacksonville, FL (November 17, 2018) – Based on a report from the Sheriff's Office, a traffic stop conducted on Friday, November 16, 2018, in the Paxon area resulted in a police pursuit and subsequent shooting of the armed suspect.

On this day, a field training officer and his recruit were conducting regular activities at approximately 4:00 PM in the vicinity of St. Clair and Detroit Streets. At some point, the officers spotted a vehicle running a stop sign and activated their lights as the pursuit began. After attempting to stop the vehicle, the officer and recruit revealed someone kept opening and closing the passenger door.

Before leaving the scene, the driver let out a passenger, who was carrying a pistol, in the 1400 block of Melson Avenue. After a pursuit, the two officers chased the suspect into a yard, when the field training officer fired several rounds. Law enforcement officials did not specify how many times the culprit was shot, but authorities did recover a handgun at the scene of the incident.

Meanwhile, police have not yet located the driver and the second passenger.

Investigators plan to inspect footage on the officers' body cams as part of the case.
Weapons Crime in Jacksonville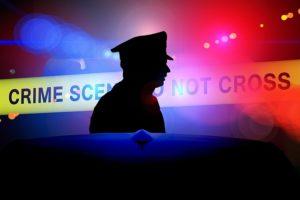 Overall, the State of Florida has multiple offenses for weapons crimes, which can ultimately fall under the categories of misdemeanors or felonies. If a person is found guilty of committing one or more of these acts, this individual can face long-term imprisonment and large fines. Brandishing firearms while another crime is being committed can also qualify as a weapons crime.

If you have been charged with a weapons crime on one or more accounts, you will definitely be facing a rough and distressing time, which is why you need the assistance of a dedicated criminal defense attorney. We at Musca Law have a combined experience of 150 years of criminal defense and can provide you with all the legal help you need. If you are charged with weapons crimes and need legal assistance, contact us today at (888) 484-5057.