Jacksonville FL (February 25, 2019) - Police reported that a man has been arrested after the shooting death of a man in the Durkeeville neighborhood. The arrest came today, February 25.

22-year-old Deonta "Lil D" Clark was charged with the murder of a victim identified as Raynaud Hayward. He was shot and killed in the 1300 Block of West 16th Street on Friday of last week.

Clark was also charged with carrying a concealed weapon and will not be eligible for bond, according to police. His next court date will take place near the end of March.

Police continue to investigate the circumstances of the shooting.
Jacksonville Murder Laws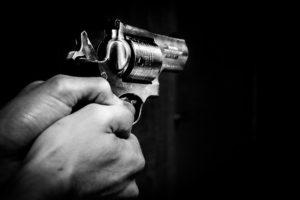 Being charged with murder in Jacksonville, or anywhere else in Florida, can be an extremely serious allegation to face, especially due to the severe consequences and heavy penalties that follow these incidents. Any type of violent crime in Florida can be exhausting and traumatizing for those who endure these charges, leaving you in a difficult position. You could be facing many years in prison, the possibility of fines, and the death penalty, as well as many other serious penalties, if your conviction sticks. This is why it is imperative to speak with an attorney about your options.

At Musca Law, our experienced criminal defense attorneys would like to ensure that your rights are being protected every step of the way when it comes to your claim and your ability to work toward the case results you deserve. We understand that these charges can have a huge impact on your social relationships and your ability to hold a career, as well as many other aspects of your life. This is why it is important to have an attorney who stands up for the rights of their clients and will assist you when you need it most. Contact us to find out what we can do for you at (888) 484-5057.