Jacksonville, FL (August 15, 2019) – On Saturday, police arrested 28-year-old John Dailey after he allegedly used his phone to spy on a minor inside a bathroom stall in the Walmart located on City Square Drive in Jacksonville.
Dailey has since been charged with video voyeurism of a child under 16 years of age. The charges came after a customer left a complaint about Dailey and officers followed up on it, only to find him nervous and fidgeting at the scene.
Police conducted interviews and spoke with witnesses. They then searched the suspect's phone, where they found that he had filmed videos of a young child.
Dailey was taken to jail on a $100,003 bond.
Jacksonville Voyeurism Laws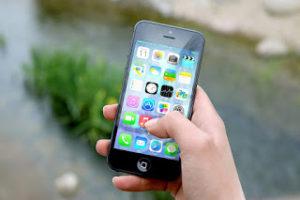 If you have been charged with a video voyeurism crime in Florida, this is seen as an extremely heinous crime that involves secretly recording another person for sexual gratification. If you are convicted of one of these crimes, you could be facing a third-degree felony with up to five years of probation. You might be concerned about the outcome of your case and the impact it could have on all aspects of your life, which is why it is imperative to speak to a skilled attorney as soon as possible after you have been charged.
If you have been charged with a Florida sex crime, it might be time to speak with an attorney who has handled these cases in the past. Our attorneys at Musca Law will view the strengths and weaknesses present in your case and help you build a defense during this challenging time. Please reach out to us so that you can have the help you deserve achieving proven case results as you move forward. Contact us today to get started at (888) 484-5057.