Jacksonville, FL (January 24, 2019) – Yesterday, police were called to an Amazon fulfillment center in Jacksonville to investigate a threat that was made by an employee who worked there.

The man was identified as Ronald Jones, who was arrested for aggravated stalking. Officers arrived at the scene around 7 a.m. on Pecan Park Road near the Jacksonville International Airport. Police locked down the Amazon fulfillment center to ensure that there was no threat to the building.

The suspect allegedly made a threat against an unnamed employee at Amazon. The man told the female employee that he was on his way to the facility with a gun so that he could kill her. The man texted her and said that he would be in a black truck with tinted windows and said that "she would pay for this" and that he knew where she "lived and worked." Apparently, he had also made threats against her in the past, including a few against her family.

Police were able to ping Jones' phone and talked to the man via the woman's phone. He said that if the woman did not come outside, he would kill himself in the parking lot.

The investigation into the incident remains active at this time.
Jacksonville Aggravated Stalking Laws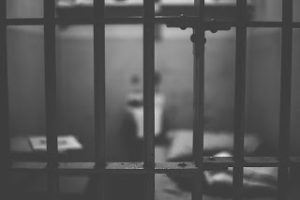 If police believe that you have stalked another person and made threats to their safety, you could be facing aggravated stalking charges. Most often, these crimes are ones that take place over a certain period of time. If you believe that you are not guilty of this crime or that you are being accused in a wrongful way because the circumstances did not happen as they are being told, you might find it in your best interest to work with an experienced attorney during this desperate time in your life. Florida stalking crimes are penalized severely under the law, which is why you never want to handle your case alone.

At Musca Law, our criminal defense attorneys are skilled at helping accused suspects review their case and bring a defense during this difficult time where everything you are used to is on the line. Being charged with a crime you thoroughly believe you did not commit can be one of the scariest times in your life, especially when it is a serious crime that can lead to severe consequences that might follow you for quite some time. If you are facing the reality of prison, fines, probation, and many other serious impacts, it is imperative that you speak with an experienced criminal defense attorney at this time. Through every step of the criminal justice process, from interrogations to trial, our attorneys are willing to lend a helping hand. Contact us to find out what we can do for you at (888) 484-5057.