Jacksonville, FL (November 16, 2018) – The lead singer in a Jacksonville rock band was arrested for sex crimes against a teenager between the ages of 16 and 17.

42-year-old Chad Valeu was charged with unlawful sexual activity with a teen and possession of child porn. The victim's mother came to the police after she found explicit pictures while looking through her daughter's phone. On the report, it was stated that the victim met the suspect through Facebook and they met up to have consensual sex.

Valeu was identified as a man in the band "Near Empty." Following his arrest, the band posted on Facebook that they would no longer be together. This is the second time that one of their band members was arrested on child porn charges.
Jacksonville Statutory Rape Laws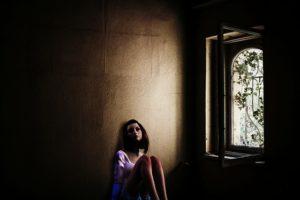 In 2015, a variety of sex-related crimes were reported across the state. The total amount of sexual offenses that were reported across the entire state of Florida was 10,732. Only 4,730 ended in arrests for forcible sex offenses in the state in 2015. In Florida, the law states that it is illegal for somebody over 18 to have sex with a minor, somebody who is younger than 18. You could be facing a felony in the second degree if the defendant was 17 or younger, which means that you would probably spend time in prison, pay fines, and have to register as a sexual offender for life.

Being accused of a sex crime can be one of the most devastating times in your life, which is why you need the help of an experienced and dedicated attorney on your side. At Musca Law, we have a team of experienced criminal trial lawyers who have over 150 years of combined experience in the criminal defense fields and can help you fight aggressively during this difficult time. We are able to prevent a stable and successful defense on your behalf when you need it the most. Contact us today at (888) 484-5057.