Jacksonville, FL (May 30, 2019) – Police arrested two men in connection with a sexual battery that took place in September 2018. The incident took place in the Sherwood Forest neighborhood.
A 35-year-old spoke with investigators and told them that she was sexually battered at Sherwood Forest. She told police that 23-year-old Daniel Fulton and 27-year-old Andre Ennis picked her up and drove her to her home where a third man was waiting. One of the men displayed a gun, threatening her and telling her that all three of them would be having sex with her.
One of the three men had sexual intercourse with her while the other two were present, keeping the gun on her the entire time. The woman was able to escape and knock on a door so that they could contact the police.
The woman was able to identify the three men from photo lineups. Ennis has since been charged with armed sexual battery and false imprisonment in connection to the battery incident.
The investigation into the incident continues at this time.
Jacksonville Sexual Battery Laws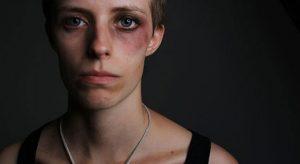 Being charged with a sexual crime in Florida can bring hefty consequences that you are not prepared to face on your own. If you have been charged with a Jacksonville sexual battery crime, you could be facing a large prison sentence, fines, and having to register as a sex offender for the remainder of your life. You might be faced with the reality that you will not be able to return to your job, live in certain areas, and you could even lose custody of your child depending on the circumstances of your case. You should never go without help after you have been accused of a sex crime.
Our sex crime attorneys at Musca Law are here to help you through this challenging time, from securing your rights to building a defense that will protect you against a sex crime. If you believe that you have been wrongfully accused or the information regarding your sex crime has been skewed, you must start working with an attorney who will help you obtain the best case results as you move forward. Please contact us at (888) 484-5057 for more information on how we can help you.