Jacksonville, FL (February 20, 2019) - A woman was shot this past weekend and, within hours, police located a suspect. Now, one person is facing murder charges.

46-year-old Natosha Bailey has been charged in connection with the murder of another woman outside of a home in Westside on Saturday. The woman who was shot and killed was identified by police as 41-year-old Sitoria Davis.

Davis was found dead by police and paramedics with a gunshot wound outside a home on Rusty Lakes Lane around 10:00 a.m. on Saturday morning.

Multiple witnesses spoke with police and said that the two women knew each other. However, they are not sure of the motive for the incident.

The investigation into the shooting continues at this time.
Jacksonville Murder Laws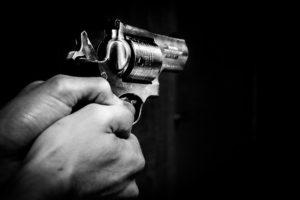 Being charged with murder in Florida might be one of the most frightening things that you will ever face, as you wonder how these charges will impact you for years to come. Any time somebody is charged with a violent crime in Florida, there is a reality that they could spend time in jail, face victim restitution and other fines, as well as sustain a lifelong criminal record that could prevent them from retaining employment, as well as moving forward with many other aspects in their lives. How can an individual protect themselves during this difficult time?

At Musca Law, our criminal defense attorneys are well-versed in Florida laws that dictate what happens in these cases and can help you obtain results that will help you move forward. You deserve protection under the law, which gives you a right to bring a defense during this chaotic time in your life. With over 150 years of combined experience in these types of cases, we will ensure that you understand your options and are never taken advantage of. Please call us to find out what we can do for you at (888) 484-5057.