Jacksonville, FL (August 5, 2019) – On Friday, Jacksonville Police arrested a man and woman on sex trafficking charges after they set up a sting at a hotel at 1100 Beach Boulevard.
The first suspect, 34-year-old Mario Demetrius Greene, was arrested on two charges of human sex trafficking and deriving support from prostitution while the second suspect, 33-year-old Leslie Nichole Castilleja, was booked on a prostitution charge.
The sting began after an undercover agent posing as a customer of the two suspects responded to an advertisement that was posted on a prostitution website.
The agent and the two individuals had a sexual conversation via text message and then investigators found that Greene physically drove to the hotel. Greene spoke with the agent, which is when the arrest was made.
Castilleja was arrested after also having a conversation with another agent, who she arranged to meet at the same hotel. She went into the room and looked around for a camera before saying "I think we're fine" after talking about payment options with the undercover agent. She was immediately arrested.
Jacksonville Sex Trafficking Laws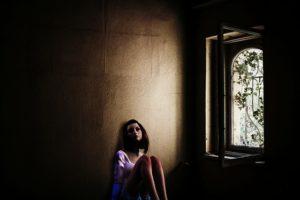 Sex crimes in Jacksonville are some of the most heinous charges, especially those that deal with human trafficking and selling of services. You might be facing a frightening reality of you have been charged with a sex trafficking crime in Florida that involves selling other humans for sexual purposes and financial gain. Prosecutors take these crimes incredibly seriously and lawmakers are working to put an end to these crimes. You could be facing extended amounts of prison time, fines, and having to register as a sex offender for life as a result.
Luckily for you, if you have received a sex crimes charge, our attorneys at Musca Law will work with you to build a defense that you can use at this time as you work through the barriers of the criminal justice system and move forward with your life. These charges should never be taken lightly and you need an experienced criminal defense attorney on your side who can help you move forward. Please reach out to us for the help you deserve at (888) 484-5057.