Key West, FL (March 28, 2019) – Yesterday in the afternoon hours, police responded to reports of bad behavior at a Key West Beach and eventually led to charges of indecent exposure. A 61-year-old man, identified as David Laurence Calvert, was arrested on Wednesday afternoon after witnesses came forward and told police that he had been spotted masturbating at Higgs Beach. Calvert has since been charged with indecent exposure and marijuana possession. Two witnesses, a man and a woman, spotted Calvert around 2:15 p.m. Calvert had been masturbating on the beach in plain view behind the West Martello Tower. When police arrived, Calvert was still on the scene and had a small amount of marijuana on him. He was taken to jail.
Key West Indecent Exposure Laws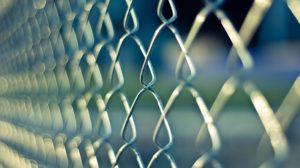 Every year, Florida indecent exposure crimes take place that led to serious penalties to those involved. Even though these crimes are seen as a lesser sex crime compared to other high-profile crimes, they are still handled seriously under the law. To be successful in bringing charges against you, the prosecutor in your case must be able to show that you were actually at the scene of the alleged act and contacted an individual when the exposure occurred. The penalties that you could be facing for these charges could leave a lasting impact on your life, which is why it is important to take your case to the hands of a criminal defense attorney. At Musca Law, our experienced sex crime attorneys are here for you after you have been accused of one of these heinous crimes against another individual. We will help you build a defense no matter how serious the charges if you believe that the details of your case have been skewed from what actually occurred. We will pay close attention to the details of your case and focus on the particular strengths surrounding it. Let us help you obtain proven case results as you move forward. Contact us for more information at (888) 484-5057.