Key West, FL (June 7, 2019) – 47-year-old Gregory David Cameron of South Carolina was arrested on Wednesday night after police claim he grabbed the buttocks of two 11-year-old girls.
The incident took place at Boyd's Key West RV Campground in Florida. When deputies arrived, they located Cameron at the public bathrooms at the park where the father of one of the girls was able to identify him. Police claim that he was highly intoxicated.
One of the girls told deputies that Cameron had been hanging around them and tried talking to them, telling them that he was going to go get a bucket of snails to show them. However, when he returned, he had nothing and grabbed both of them by the buttocks.
The girls went and told their parents immediately. Cameron tried to tell police that he had not been talking to the children but that he was simply walking to the pool.
Cameron has since been arrested on felony charges of lewd and lascivious behavior and molestation.
Key West Lewd and Lascivious Behavior Laws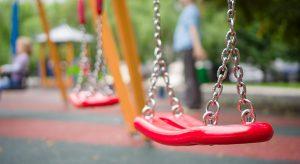 In Florida, sex crimes, especially those that take place involving children, are known for being some of the most heinous crimes imaginable and are prosecuted to the furthest extent of the law. These crimes are surrounded by the strongest public opinion and, if you have been arrested, you might be facing some of the most drastic consequences. Being charged with a lewd and lascivious crime can be a harrowing and frightening experience, but with the help of a sex crimes attorney, you have the ability to move forward.
At Musca Law, our experienced Florida criminal defense attorneys have helped many clients who have faced lewd and lascivious behavior charges and want you to know that you have many rights and protections under the law. You might feel devastated as you face the reality of a sex crime and the fact that it could bring jail time, fines, and having to register as a sex offender for the remainder of your life. Contact us for the legal assistance you deserve at (888) 484-5057.