Key West, FL (March 6, 2019) – Police say that a man from Key West was jailed on rape and kidnapping charges after he allegedly picked up a woman from a bus stop and sexually assaulted her. The man kept the woman locked in his trailer at the time.

55-year-old Julio Roberto Melendez Chavez was arrested on a warrant stemming from the incident. Investigators said that he had been on the run because they were able to pin the crime on him via DNA evidence after he fled the Keys.

The victim spoke with detectives and told them that she had been sitting at the bus stop at 55th Street around 9:00 a.m. She had almost fallen asleep there when Chavez pulled up in his truck and asked her if she wanted to come with him to get some sleep. The victim said yes, which is when Chavez took her to his trailer where she fell asleep on the couch.

When the victim awoke, Chavez was on top of her and started raping her. The woman told him to stop but Chavez took her to the bedroom and continued the assault and held her down.

After the rape, the woman attempted to leave but was not able to figure out the locking mechanism he had on his door. The woman was held until about 8:00 p.m. that night, when she escaped but was unable to get out of his fence because it was locked. Chavez found her outside, dragged her back in the home, and raped her again.

Around 1:30 a.m., the woman was able to get out through a gap in the fence. She rode a bus to Key West and was found by police.

Chavez, who has been previously arrested for sexual batteries, said that he did not have sex with the woman, even though the DNA matched. He has since been arrested for rape.
Key West Rape Laws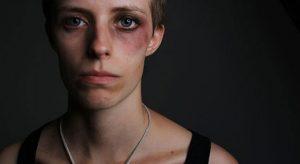 If you have been accused of or charged with rape in Key West or any other area within Florida, you already understand that you could be facing severe penalties. There is the possibility that you could spend years to decades in prison for your crime, have to register as a sexual predator, and many other consequences that could hold you back in many aspects of your life. As a convicted sex offender, you could find that there are many restrictions on various aspects of your life, such as where you live and work, as well as the social stigma that follows these cases. If you have been charged with a violent sex crime in Florida, you should never attempt to handle your case alone.

A trusted and experienced Florida sex crime defense attorney will be able to help when you feel as if there are no options left for you. At Musca Law, our defense attorneys possess over 150 years of combined criminal defense experience and understand the ins and outs of Florida sex crime cases all the way from discovery to trial. Let us put you on the right track toward success when it comes to your claim. Call us for more information on how we can help in your time of need at (888) 484-5057.