Key West, FL (February 14, 2019) – Police say that a man was arrested in Key West on disorderly conduct charges and more after an incident involving a former roommate.

Though the incident is still being investigated by police, they believe that the suspect was in an argument with his former roommate on Wednesday, when he suddenly tossed a cinder block into the rear window of his former roommate's vehicle.

The man who threw the cinder block was identified as 39-year-old Carl Winston Forsyth III, who has since been charged with criminal mischief over $200, throwing a missile into a vehicle, and disorderly conduct.

The accident took place late at night around 10:40 p.m. and there were several witnesses who spoke with police. They are still investigating the circumstances leading up to the incident at this time.
Key West Disorderly Conduct Laws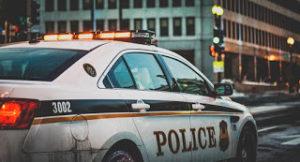 In Florida, disorderly conduct charges are known as a breach of peace when you are in a public place. Some common examples of these crimes that take place in our state every day include disturbing the peace, inciting a riot, loitering in some areas, obstructing traffic, and more. There are many penalties that you might be facing when you have been arrested for disorderly conduct, including prison time, fines, damage to social reputation, and more. Because the penalties for disorderly conduct can be quite severe, it is imperative that you retain your rights and speak to an attorney about your case as soon as possible.

In some cases, charges of disorderly conduct come from a misunderstanding, such as self-defense or exercising your First Amendment rights. At Musca Law, we have over 150 years of combined experience in these types of cases and want to help you build the best defense so that you can obtain the most favorable outcome possible. We have helped many clients receive proven case results in the past and would like to stand by your side as you build your defense. Contact us to find out what we can do for you at (888) 484-5057.