Lady Lake, FL (December 31, 2018) – Somebody who has been charged for a sex offense in the past few years has now landed back in prison for failing to register under Florida laws.

45-year-old David Harrison was released from prison for charges of battery on a law enforcement officer and failing to register as a sex offender. Now, police say that he was arrested again this past week for violating the terms of his release.

Harrison was originally charged with lewd and lascivious behavior involving a child under 16 in 1997. In 2015, he also attacked a law enforcement officer at a hospital and was tasered as a result.

Harrison has failed to register as a sex offender in the past. Now, he is behind bars once again.
Lady Lake Failing to Register Laws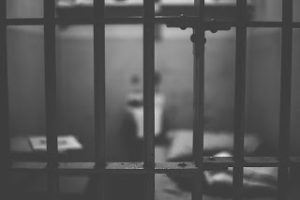 Out of all the penalties that you could be facing after a Florida sex crime, one of the most serious that could follow you is registering as a sex offender. If you have been charged with failing to register, you could be facing serious penalties, as you are required to abide by lifelong sex offender registration requirements by law. Being accused of one of these crimes could put everything you know into jeopardy, such as following certain career choices, carrying around a certain social stigma, and more.

If you are somebody who has been charged with failing to register as a sex offender under Florida law, we want you to know that working with an experienced sex crimes attorney from the start can help you protect your rights and bring light to your case when you feel as if you are facing lifelong consequences. At Musca Law, our Florida defense attorneys make your case a priority as you work toward case results and navigate the criminal justice system, from interrogations to trial. Contact us to find out how we can make a difference in your case at (888) 484-5057.