Lake County, FL (January 29, 2019) – 24-year-old Arizbet Vasquez Contreras was arrested on a vehicular homicide charge after she had been driving drunk and caused a fatal accident. The three-vehicle accident allegedly killed her boyfriend, who was on a motorcycle at the time.

Contreras had been driving a Ford Explorer westbound coming toward traffic when she struck the back of a motorcycle that her boyfriend had been riding on, who was identified as Jason Allen Sasser. The impact was so forceful that it struck the vehicle in front of it. Sasser was then ejected from his seat, according to troopers.

Paramedics took Sasser to the hospital but he was tragically pronounced dead while there. Troopers took Contreras to the hospital where it was determined that she had been drinking and driving.

Yesterday, police arrested Contreras for charges of DUI, homicide, and a variety of other related charges.
Lake County DUI Homicide Laws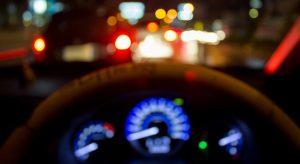 DUI crimes are treated harshly as is, but even more so when they lead to the death of another person. It is not uncommon to feel frightened about the outcome of your life if you are facing a DUI manslaughter or another related charge because your actions of getting behind the wheel while intoxicated caused the death of another person. These experiences, for many people, are not only demanding but also extremely intimidating as the prosecutor in your case attempts to charge you to the furthest extent of the law. Any type of crime involving the death of another person is treated severely under the law and you could be facing the harshest consequences as a result, but you are never alone at this time. An experienced DUI crime defense attorney can help you litigate these matters and protect your rights.

At Musca Law, we have dedicated ourselves to many related DUI charges in the past to help our clients achieve results if they believe they can successfully defend against a DUI charge. You might already be feeling traumatized or guilty about these actions and it has only been heightened since the prosecutors and involved attorneys have been explaining the reality of the charges that you could be facing that will follow you through your life. Luckily, our skilled attorneys at Musca Law have a combined experience of 150 years in criminal defense cases and will help you fight for the best possible outcome in your time of need. Contact us to find out what we can do for you at (888) 484-5057.