Lakeland, FL (May 10, 2019) – Juanita Tappin, a 43-year-old bus attendant, was arrested on charges of child abuse and abuse of a disabled student after a report was made to school staff.
The arrest came after a child was taken to the nurse with two red welts on her face. Detectives immediately reviewed bus video showing Tappin striking a child 11 times in the face with a rubber band.
According to deputies, they also watched videos of her punching victims, striking them with a plastic seatbelt cutter tool, and snapping them in the necks and faces with rubber bands. In many of these cases, the victims were unable to escape the abuse because they were strapped into their seats by harnesses.
The Sheriff's Office who arrested her on Thursday stated that none of the abuse was disciplinary and was intentional and unprovoked. Tappin has been placed on paid administrative leave by the school.
An internal investigation by the school continues at this time.
Lakeland Child Abuse Laws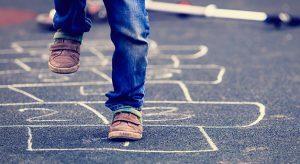 Facing child abuse charges in Florida can be one of the most devastatingly challenging things that you will ever face in your life. These crimes are treated seriously under the law, as crimes against children are seen as some of the most heinous. You might find that these complex charges can keep you from many aspects of your life as you face prison time, fines, and possibly even a loss of custody of your child. These crimes can also have a negative impact on your life, which is why you need an experienced attorney on your side who understands every step of the criminal justice system and can offer their support to you.
Our attorneys at Musca Law work diligently and aggressively to ensure that you have the best and most viable defense as possible going into these charges so that you can work to avoid some of the most severe consequences in Florida. We will help you achieve proven case results and make it possible for you to return to your everyday life once more. Please reach out to us for more information at (888) 484-5057.