Lakeland, FL (January 21, 2019) – Police arrested a fifth-grade teacher from Colorado Springs in Lakeland on Thursday for suspicion of lewd behavior in the park. The teacher was identified as Kyle Gilliam, who had his hands in his pants when he approached and grabbed an undercover detective's groin.

The Polk County Sheriff's Office reported that Kyle Gilliam who has been identified as an elementary school teacher at Taylor Elementary School in Colorado Springs and another man were arrested on Thursday, January 17th after they received several complaints about lewd acts that were taking place at parks inside the county.

Kyle Gilliam was arrested and charged with battery after he grabbed the undercover police officer's private parts. A spokeswoman with the school district said that Gilliam has been placed on leave.

Police say that the incident occurred at the Gator Creek Reserve which is a popular hiking spot with picnic areas for families. Police say that families have the right to enjoy these beautiful spaces without worrying about seeing lewd activity.

Around the same time as Gilliam's arrest, another man was arrested on similar charges nearby.
Lakeland Lewd Behavior Laws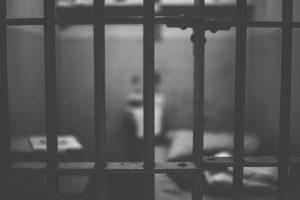 Sex crimes are penalized harshly as criminal offenses across Florida. There is a stigma that follows those accused of sex crimes which can have a lasting effect on your life.  A conviction can affect your ability to get gainful employment or limit the locations that you can live in.  You will also register as a sex offender if you are convicted of such a crime.   If you or someone you know has been charged with a Florida sex crime such as a lewd and lascivious crime under the law, you need to retain the help of an experienced criminal defense attorney who has handled these matters in the past.

Being charged with lewd and lascivious behavior can affect your reputation as you face the reality that you could have difficulties obtaining housing, employment in certain areas, and have to register on a sex offender registration list for years to come. Any individual's focus following these serious and life-changing charges should be to retain help that you deserve, especially if you have already been charged or you are under investigation for one of these serious crimes. At Musca Law, we have more than 150 years of combined criminal defense experience successfully representing Flordia residents who have been charged with a serious sex crime and we can help you too.  We want to help protect your freedom and future. Give us a call to find out what we can do for you at (888) 484-5057.